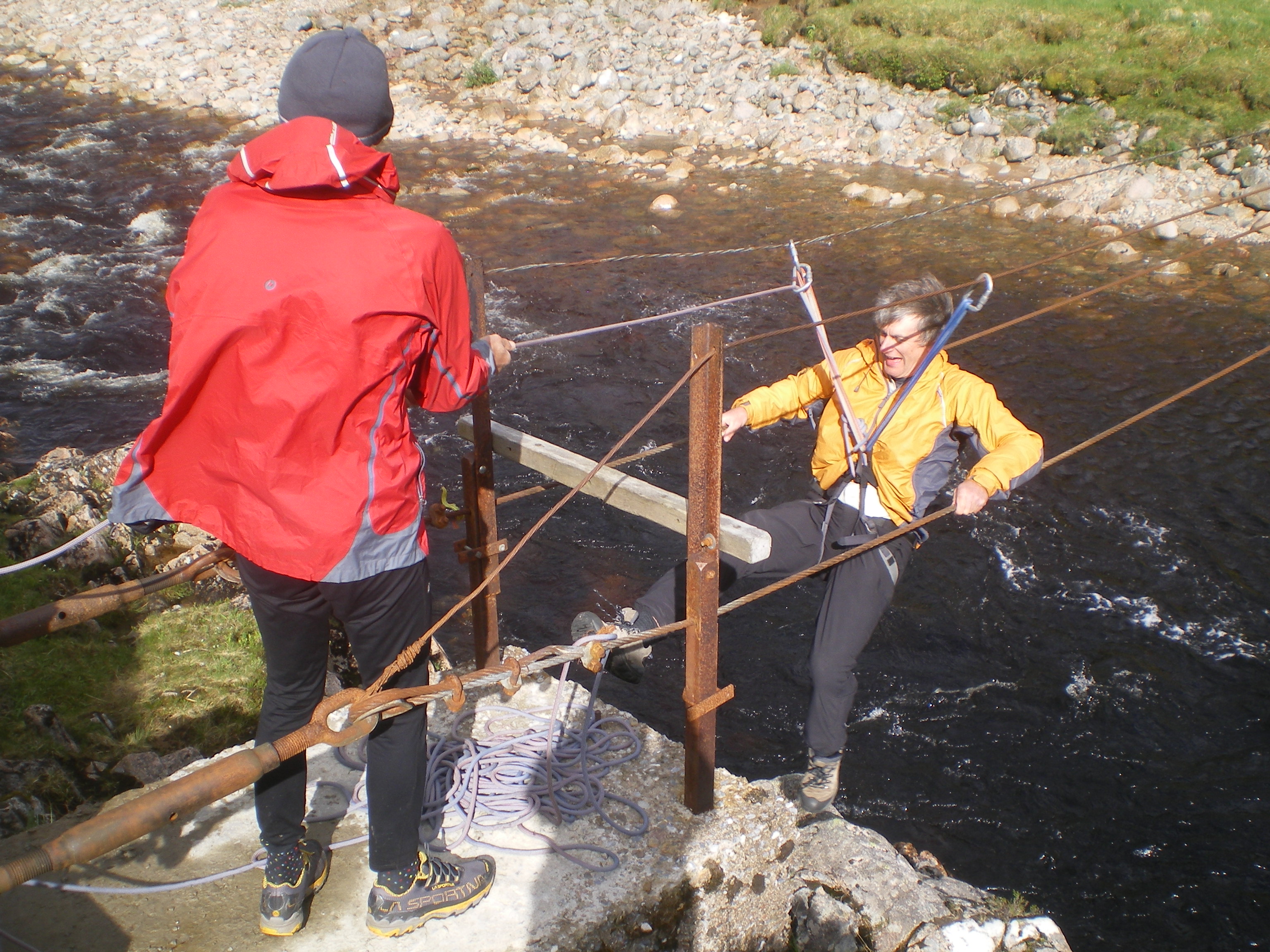 Photo: Sarah Kekus - Fisherman's Bucket Bridge, Glen Etive Meet 2012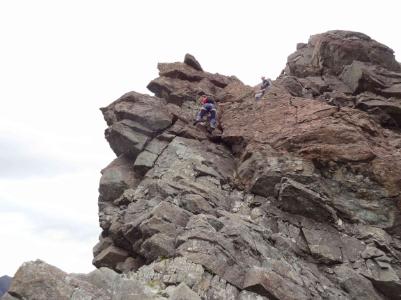 WCMC Club Meets
A fine reason to join the club is to take advantage of the club meets to BMC huts that take place between March and November. Most meets are on weekends, with Scotland the prime destination, except for the AGM which is always held in the Lakes. Occasionally meets take place further
afield.
Coming on a meet for the first time, especially if you're by yourself, can be quite scary - but there's no need to be worried. You're always welcome to bring a non-member friend along and rest assured, everyone's very friendly to newcomers. Families are made most welcome and dogs are a familiar addition - just check with the meet organiser first.
There may be 10-20 members on club meets all keen to meet new people and share new experiences. We don't tend to hit the same hill together because people have their own ideas of what they want to get out of the weekend: hills they have not walked, climbs they have not done etc. Often people arrive with similar itineraries and so join forces, but it's not unusual for the group to split many ways.

If you don't have your own itinerary, then just join someone else whose plans appeal to you - i.e don't be afraid to barge in and ask. A Friday/Saturday evening around the kitchen table or in the local pub is usually where plans for the following day come together and we share banter about the day's fun and games.
Watch out for the meet organiser who will rattle the money tin around the dinner table as a rallying call to pay up! And everyone mucks in with the cleaning up of the hut before final departure.
For more information on where we go and when members can look at their latest newsletter.

September:
Friday 14th - Sunday 16th September: Muir of Inverey, Braemar - 8 Places -£12ppn
November - AGM
Friday 16th - Sunday 18th November: FRCC hut, Bracken Close, Wasdale (Grid Ref: NY 185073)
Contact Sarah K if interested.
Photo: Sarah Wallcook - Skye Meet 2012